Focus on Your Business.
Let Us Handle the Marketing for You.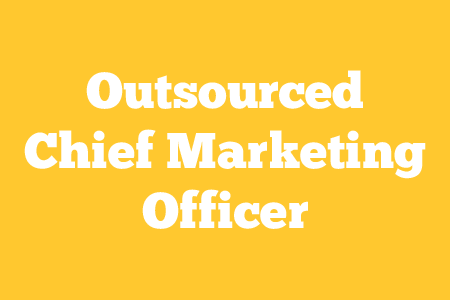 OUTSOURCED CHIEF MARKETING OFFICER
---
You're the expert at your business. No one knows how to create your product or provide your service quite like you do.
But when exactly were you supposed to find the time to learn how to be a top notch marketer as well? It's difficult, if not impossible to be great at everything an entrepreneur has to do to run a business.
Big companies have big budgets and they spend hundreds of thousands of dollars to hire in-house managers to handle the marketing for them. How can small businesses compete?
Great leaders know how to delegate & growing firms have to do the same. That's why we developed an Outsourced CMO service platform to provide you with the strategic planning and ongoing oversight that you need to keep up.
MARKETING MANAGEMENT
STRATEGIC PLANNING
COMPETITIVE ADVANTAGE
BUDGET-FRIENDLY PRICING
MARKET RESEARCH & ANALYSIS
---
Passions are great for keeping us motivated.  Unfortunately, they also blind us to knowing what others really think.
It's hard to imagine that everyone of your potential customers doesn't love your product or service as much as you do. But the reality is…most don't. Research is needed to get a true reading on the market that you're hoping to serve.
You can't afford to leave the future of your business up to guesswork and unchecked assumptions.
MARKET RESEARCH
DATA ANALYSIS
FIELD STUDIES
PERCEPTION TESTING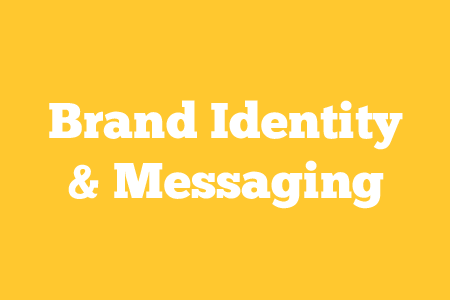 BRAND IDENTITY & MESSAGING
---
When you find yourself swimming with more fish than there is food, you have to get big or move to a smaller pond.
Competition is everywhere. Big companies have momentum on their side and new firms are popping up all the time with the latest and greatest alternatives.
If you're going to survive, you need to create a strong emotional connection with your customers so that the size of old and the flare of new can't compete.
BRAND IDENTITY
STORY CRAFTING
VISUAL IDENTITY
STRATEGIC POSITIONING
CONTENT STRATEGY & COPYWRITING
---
Years ago two men made predictions on the future of information: George Orwell in "1984" & Aldous Huxley in "Brave New World".
Orwell feared a disconnection from information by censorship – that there would be too little content available.
Huxley feared it would come through "drowning in a sea of irrelevance" where there would be too much content to wade through and process.
Huxley turned out to be right and if there is any hope of your message being heard and understood, you need a plan.
CONTENT STRATEGY
COPYWRITING
KEYWORD RESEARCH
SYSTEMATIC PLACEMENT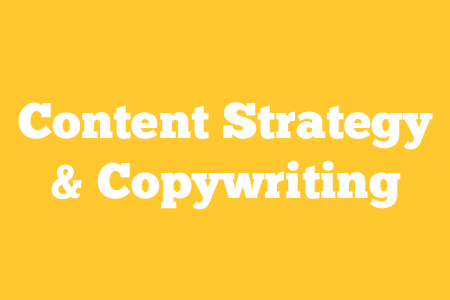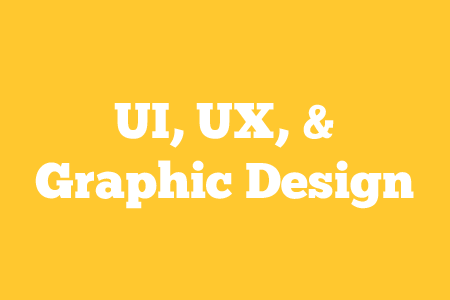 UI, UX, & GRAPHIC DESIGN
---
Traveling to far off and distant lands is exciting & romantic…until you wake up and can't read the street signs.
What good is having the most incredible product or most life-changing service if your prospective customers can't make their way through the website or catalog to find them?
Designing a simple & straightforward user interface (UI) and planning for a hassle-free & enjoyable user experience (UX) is critical for attracting and keeping new customers.
EXPERIENCE PLANNING
PROCESS ANALYSIS
MEDIA CREATION
USER-FOCUSED DESIGN
WEB DESIGN & DEVELOPMENT (WORDPRESS)
---
The indexed internet contains more than 4.5 billion pages and is growing by the second. Where does yours fit in?
If you're going to connect with customers, you have to speak their language…and find them where they live. That means you need to have a plan for the online presence of your business.
A WordPress blog is one of the best & most powerful places to start. Having a well-integrated platform for serving your content up to the world is your foundation. It's where you invite your neighbors (from social media, networking events, & email marketing) to come to get to know you better.
WEB PLATFORM CREATION
SEO ANALYSIS
SOCIAL MEDIA MANAGEMENT
PROCESS AUTOMATION